2010-2019 projects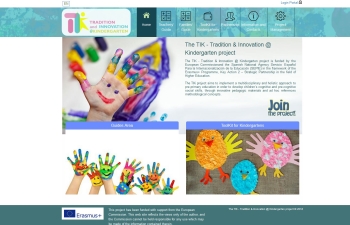 Erasmus+ KA2 Strategical partnership (Schools): Tradition and Innovation @ Kindergarten
Erasmus+ KA2 Strategical partnership project TIK - Tradition and Innovation @Kindergarten VšĮ "eMundus" is an official partner of the project. At least 5 kindergartens from Lithuania will be involved as benefiaciaries-associated partners and will participate in the project activities. Project partnership: Fundația EuroEd (Romania) Ayuntamiento de Guadassuar (Spain) Xano Channel As..

Project: Work Based Learning (WBL)
The European project entitled WBL2.0 (Work Based Learning 2.0) is funded by Erasmus+ Programme, KA2 - Strategic Partnership in the field of VET Education. The project is coordinated by Pixel in cooperation with the project applicant and scientific coordinator Esmovia based in Valencia (Spain). VšĮ "eMundus" is project partner. This European project is aimed at improving the cooperation between ..

Project name: "Co-Safe" (Comparison of  Occupational Healthy and Safety Policies and Conditions in EU Countries and Adaptation of Good Practices at VET Schools) Period: 2011 - 2013 Programme: Lifelong Learning, Leonardo da Vinci Partnership Coordinator: Kayseri İl Milli Eğitim Müdürlüğü (Kayseri Provincial Directorate of National Education) (Turkey) - Public authority (regional) Partne..


Fostering Cultural Heritage for bridging intergenerational dialogue (FOCAL) Lifelong Learning Project, Grundtvig partnership Project period: 2012 08 01 – 2014 07 31 Partners: VšĮ "eMundus" – Lithuania, Kaunas – coordinating institution Foundation for development of the cultural  and business potential of civil society – Bulgaria, Sofia – partner Evropaiko Ergastirio Ekpaideytik..